Although our firm may not fully understand the pain and suffering you are feeling due to your loss, we understand that other parties may be at fault and your loved one's life deserves to be represented. Your time of loss understandably emotionally consuming and your vulnerable state is no time to attempt to combat insurance companies or the legal process in general. The injury attorneys at Wade Law have years of experience representing the families of those wrongfully lost and hopes to help your family receive the compensation it deserves against parties at fault. Call Jonathan Wade, a Fayetteville wrongful death attorney who can help.
Georgia's Wrongful Death Laws
In many circumstances, another party's negligence or actions caused a horrible event to transpire, and as a result, your loved one or family member was lost. In Georgia, if a person dies due to the legal fault of another, a wrongful death claim exists and can be filed. Georgia's wrongful death law states that family members may receive monetary recovery for a lifetime of lost income of their loved one, and the value of their lost experience of living a full life. As a parent, spouse, sibling or child of a loved one lost, you have the right to file a claim on their behalf. Our firm aggressively stands up to large insurance companies on your family's behalf to ensure you receive the damages you deserve based on the other party's actions.
Wrongful death claims can arise from a variety of scenarios. An experienced personal injury attorney in Georgia such as Jonathan Wade can file a suit on behalf of those who survived your loved one when any of the following circumstances occur, leading to wrongful death:
Medical malpractice
Motorcycle or Car Accident
Truck Accident
Assault or Battery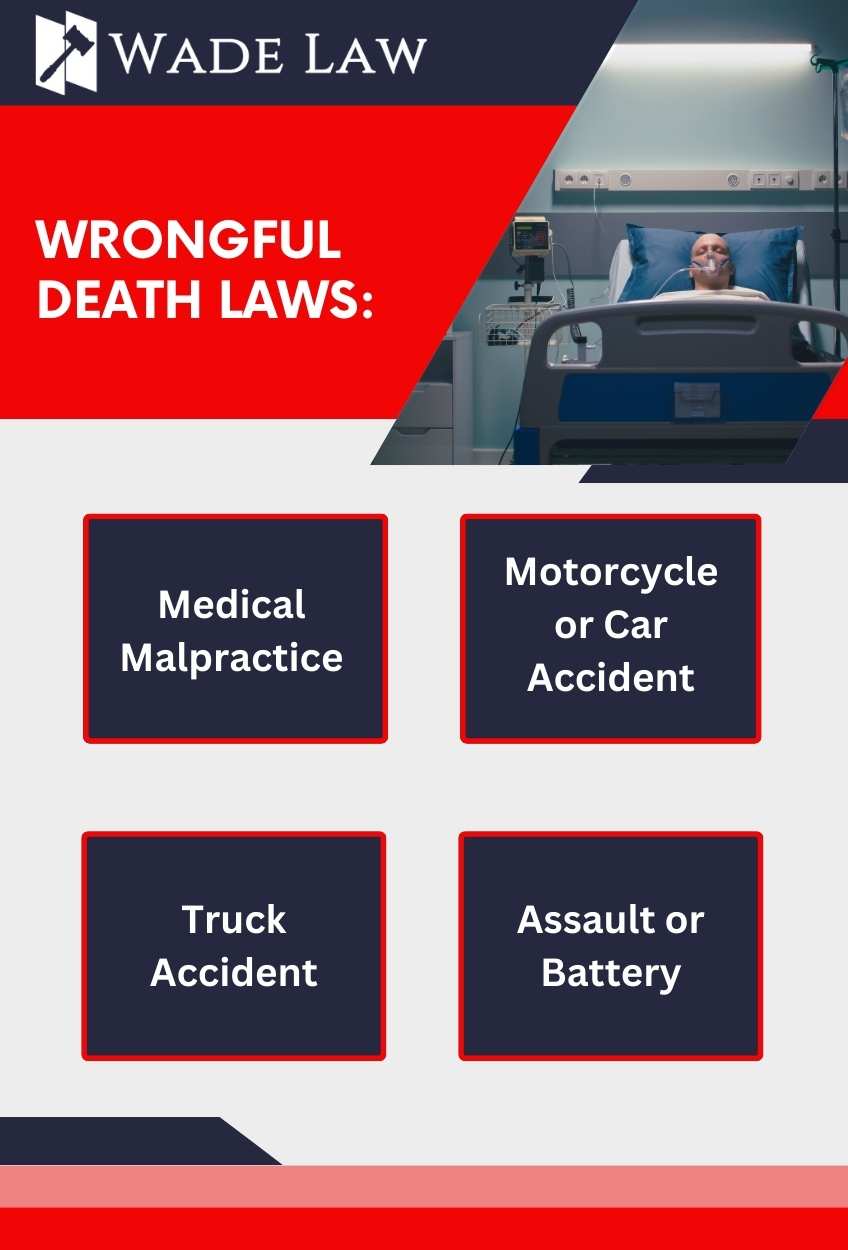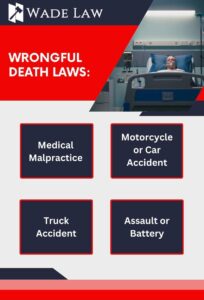 Wrongful Death Lawyer – You Can Count On Us
Your unexpected and sudden loss is undoubtedly one of the hardest things to handle, and Wade Law is here to support you and your family through effective representation. Georgia law specifically states that individuals have the right to recover "the full value of the life of the decedent without deducting for any of the necessary or personal expenses of the decedent had he lived." O.C.G.A. § 51-4-1. When appropriate, an individual's estate may also seek recovery for pain and suffering, in conjunction with the wrongful death claim for the full value of the person's life, which includes funeral and medical expenses.  Also, given certain circumstances, a claim for punitive damages may also be brought against the at-fault party.
The nature of wrongful death claims can create complicated issues, and obtaining the representation you can trust from an experienced and knowledgeable attorney is paramount. For example, the determination of what constitutes the appropriate value of a person's life can be difficult to ascertain and families benefit from an attorney who will honor your loved one and adequately present the value of his or her life. Issues regarding liability, the extent, and cause of the person's injuries and death and recoverable economic losses in a variety of degrees must all be analyzed and evaluated. Wade Law is armed with an abundance of resources and experience regarding how the process is handled in order to proficiently represent your matter. Insurance companies also have ample experience evaluating similar claims and will, therefore, attempt to obtain the lowest settlement possible and shortchange your family's rights. Obtaining an attorney with substantial wrongful death experience is recommended to achieve the best outcome in your claim.
The time after a loss is critical regarding the decisions you make, and our firm is here to ensure you make the right ones for your family and on behalf of the loved one you lost. Call Wade Law today at 770-282-1188 so your family can focus on the importance of the healing and grieving process while we protect your legal rights.