Catastrophic injuries are usually severe in nature and can have a tremendous and lifelong impact on a person's life.  A variety of legal claims may stem from catastrophic injuries and encompass some of the most complex cases a Fayetteville catastrophic injury lawyer and their client will face. The circumstances surrounding catastrophic injury cases by nature are usually elevated in level of severity and therefore result in higher levels of emotional damage and suffering on behalf of family members.
Because the financial stakes may also be high, parties are aggressively involved and combative in nature, making it especially difficult for families and victims. Having the representation of a Fayetteville personal injury lawyer provides the victims with a much higher likelihood of obtaining the fair compensation they need and deserve. Call Wade Law today at 770-282-1188 for your free consultation and learn how we can help you with your catastrophic injury claim.
Types Of Catastrophic Injuries
Given the intense emotional state of experiencing a catastrophic injury of a loved one or yourself, it is difficult to overcome such vulnerability and adequately combat the parties involved. Contact Wade Law if any of the following catastrophic injuries occurred in your family, and allow us to handle the legal repercussions while you focus on healing and coping:
Traumatic amputation
Severe spine or spinal cord injury
Skull or spinal fractures
Blindness or deafness
Coma
Birth injuries
Burn injuries
Paralysis
Disfigurement
An experienced catastrophic injury attorney will be able to analyze and recognize the issues in your matter and fight to hold the necessary parties accountable. Our firm prides itself on protecting you and your family's best interest and standing up for your rights against large insurance companies.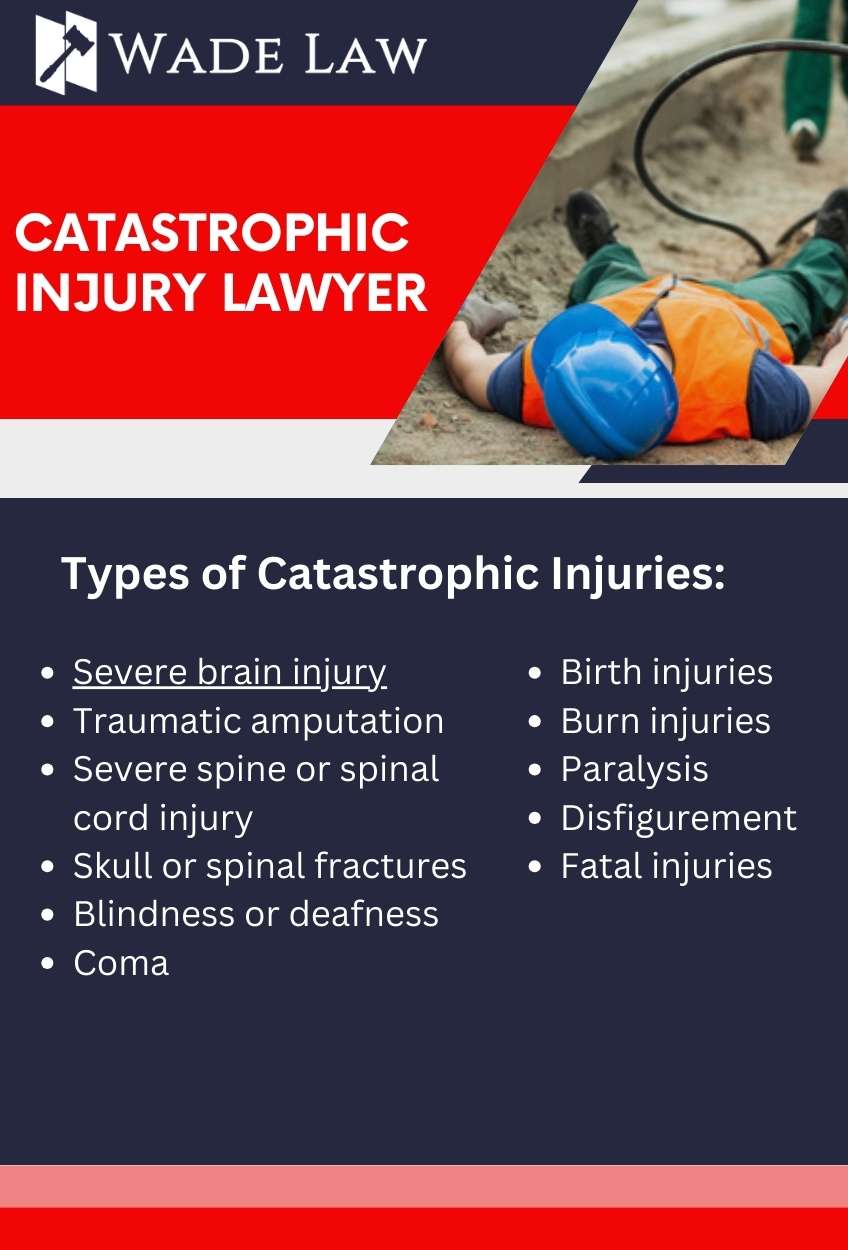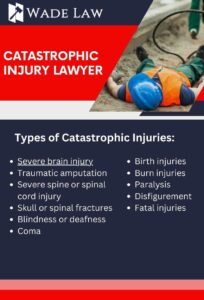 Recovery You and Your Family Deserve Through Representation You Can Trust
Injuries so severe or catastrophic in nature can result from a variety of circumstances.  Most commonly such serious injuries occur due to a car accident, a sports practice or game, accidents while at work or on a construction site or simply walking across the street or down a sidewalk. Although the majority of injuries involve a direct impact on the body, many also happen as the result of a person's body failing to adequately react to overexertion. OSHA regulations and other standards are put in place to establish certain protective levels of care that those participating in certain activities or workplace duties must be afforded.
For cases involving car accidents that result in catastrophic injury, an experienced car accident attorney can adequately establish that the other party or driver acted negligently and therefore was the cause of the catastrophic injury. In the case of catastrophic injuries occurring at birth, Georgia courts recognize that there is a standard of medical care owed to the patient and a failure to meet that standard can constitute medical malpractice.
The severity and possible permanence of catastrophic injuries may hinder the injured person's ability to work in the long-term or indefinitely, which may result in a gross loss of income. They might also be subjected to long-term medical care, or daily, round-the-clock home care. Georgia law states that an injured worker can collect up to 400 weeks of workers' compensation benefits, however, if an injury is categorized as catastrophic, the 400-week cap can be removed. If the cap is removed, the injured victim may receive lifetime benefits. Oftentimes, insurance carriers offer a low-ball one-time settlement. Our firm will assess your matter thoroughly and help you decide what is in your best interest in both the short and long term.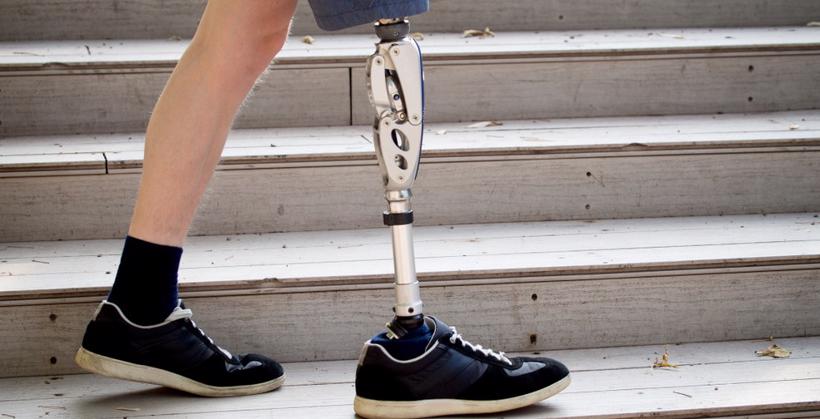 Contact Wade Law Today for a Risk-Free Consultation
Regardless of the injury, the expenses incurred after suffering from a catastrophic injury can be vast and overwhelming. Wade Law believes you and your family should not have to bear the financial burden to care for injuries caused at the fault of another. Call our firm today at 770-282-1188 to discuss your options with the best Fayetteville catastrophic injury lawyer and start making decisions that will protect your rights and provide the care and compensation you deserve.