Alcohol-related accidents can be avoided if drivers maintain sobriety while on the road. There is no denying that an auto accident is painful, terrifying, and has the potential to change your life completely. Drunk motorists not only pose a risk to themselves but to the general public as well. 
So, if you or a loved one has been hit by an intoxicated driver in Georgia, do not hesitate to contact a Fayetteville drunk driving accident lawyer at Wade Law. Our skilled car accident lawyers will help you seek justice and get the compensation you deserve. To schedule your free consultation, call 770-282-1188!
Drunk Driving Stats in Georgia
According to data collected over the years, the rate of driving under the influence goes up during holidays such as Labor Day, Memorial Day, Christmas, etc. A quarter or more of all highway accidents in the State of Georgia are caused by drunk drivers, with Fulton County recording the highest numbers.
Drunk driving is an issue that affects the whole society. According to Mothers Against Driving (MADD), 67% of Americans will be involved in driving under the influence of accidents in their lifetimes. According to the Department of Transportation, three people are killed in drunk-related crashes every two hours. This is an issue we cannot neglect, as the next victim could be you or a loved one. 
What Are the BAC Limits in Georgia?
The state of Georgia BAC limits are as follows:
Motorists with a blood alcohol concentration beyond .08% are considered to be driving under the influence.

Commercial motorists with a BAC exceeding .04% are considered to be under the influence.
Motorists under 21 years with a blood alcohol concentration exceeding .02% are considered to be under the influence.
A breath analysis test or blood test can be done in order to determine BAC. If a motorist refuses, then they are deemed to have been operating a vehicle under the influence. 
It is important to note that driving under the influence in Georgia is considered illegal, and if caught, the motorist is to be charged with a criminal offense. 
What To Do After an Accident With a Drunk Motorist In Georgia
Auto accidents can be extremely damaging, particularly if the collision involves a drunk motorist. If you get into an auto accident involving a driver under the influence, here's how to handle the situation: 
Call an Ambulance
Drunk driving can lead to crashes that may end in severe injuries. This means you'll need an instant medical response. So, ensure you call an ambulance immediately when you get into an accident with a drunk driver. 
Call the Relevant Authorities
Even if both parties haven't sustained severe injuries, it's advisable to call law enforcement and report the irresponsible motorist before they try to run off or cause more damage. Also, it's important to call the authorities as they will confirm that the other party was indeed drunk, which will play a vital role when making an auto accident claim. 
Gather Evidence
As you wait for the authorities, collect evidence of the crash. Take photos of both cars, any injuries sustained as well as the state of the whole accident scene.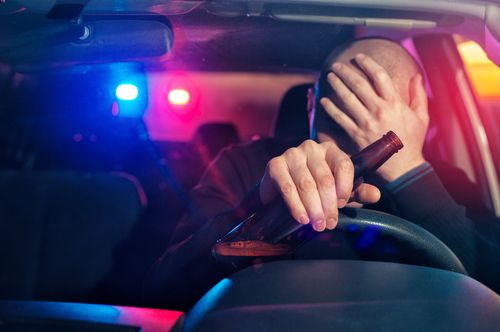 Exchange Information With Witnesses
If you want to have a solid case when making a claim, you need to collect as much evidence as possible from witnesses. Ask them if they would describe what happened and record their statements. Also, make sure you get their full names and contact information. 
Reach Out to a Drunk Driving Accident Lawyer
After an accident caused by a drunk driver, there will be a lot to do, and so, don't waste any time. For instance, you'll need to seek medical attention, repair the vehicle, contact the insurer to make a claim, etc. A seasoned auto accident lawyer can guide you through every step after a collision with a drunk motorist. They will not only provide you with helpful information regarding the case and claims but also protect your rights and assist with seeking compensation. 
What Damages Can I Recover From a Drunk Driving Accident In Georgia?
In Fayetteville, Georgia, the driver at fault will be held liable for your damages. As a victim of a drunk driving accident, you have the right to seek the following types of damages:
Compensatory Damages
If you have been a victim of a drunk driving accident, you can recover damages for medical bills and expenses (both future and present), pain and suffering, lost wages (present and future), loss of earning capacity, emotional distress, loss of companionship and property damage. 
Punitive Damages
Punitive damages may also be awarded depending on the extent of the accident. These types of damages are designed to punish the drunk motorist for reckless behavior and discourage others from doing the same. In the state of Georgia, the cap for these damages is $250,000. But this limit does not apply if the motorist's judgment was substantially impaired by alcohol or drugs. 
How Long Do You Have to File a Drunk Driving Auto Accident Claim?
DUI accident victims in Georgia have 2 years from the date of the accident to file a claim. However, the limit can go up to 6 years as defendants who cause these accidents and harm others are often prosecuted. As such, the 2-year deadline can only start after the criminal prosecution is done, or until 6 years have passed. 
Even so, it is highly advisable to take action as soon as possible, as the longer you wait, the higher the chances of evidence vanishing. An experienced personal injury attorney can help you comprehend all the set limits relevant to your claim. 
How Much Will a Fayetteville Drunk Driving Accident Lawyer Cost?
This is a common question among people seeking compensation after an accident that wasn't their fault. Fortunately, most lawyers, including us, don't charge any upfront legal fees. We work on a contingency basis, meaning you only have to pay if you get compensated.
Hire a Drunk Driving Accident Lawyer Today!
Auto accidents can be devastating and life-changing, especially when caused by drunk driving. So, if you or a loved one has been a victim of such, get in touch with Wade Law today to protect your rights. You can fill an online form or call us at 770-282-1188 to book a free consultation with a Fayetteville drunk driving accident lawyer!