If you or a loved one has sustained injury from a car accident in Georgia caused by a negligent motorist, you may be eligible for compensation for damages and injuries. Even so, dealing with negligent or careless drivers and their insurance companies is no walk in the park.
It can be even more frustrating and stressful than the accident itself. Additionally, any mistakes on your part during the claim process can result in getting far less compensation than you deserve or none at all. That's why it is imperative to have the right Peachtree City car accident lawyer on your side.
At the Wade Law Firm, we are committed to helping auto accident victims and their loved ones seek the justice they deserve. Our team of seasoned personal injury lawyers will fight for your rights and won't settle until you're fairly compensated. Call our personal injury lawyers at 770-282-1188 or fill the online form to schedule a free initial consultation.
Georgia Car Accident Statistics
According to the United States Department of Transportation's Fatality Analysis Reporting System's  (FARS) recent data, there were a total of 33,244 fatal car accidents in the country. The state of Georgia reported 5,839 accidents, leading to 7,921 injuries and 481 deaths.
Although the total number of accidents had reduced by 9.5% from the previous year, the number of fatalities had gone up by 5%. As you can see, even though Georgia roads are generally considered safe, there is still the risk of an accident that can change your life completely.
How Much Does a Peachtree City Car Accident Lawyer Cost?
Peachtree City Georgia law firms charge varying rates for legal services. However, at the Wade Law Firm, we operate on a contingency basis. This means we don't ask for an upfront payment and you only get to pay if we win your case. So, do not fear to avail of our legal service just because of your financial situation.
What to Do After an Accident
No matter how careful you are on the road, some accidents are beyond your control. Most people are scared and confused and, as a result, don't know what to do after a car accident. What you do next will have a major impact on your case and so, ensure you follow the following steps.
Call the Police
The first thing you should do after being involved in a collision is to call the authorities. The police play a vital role in determining the party at fault. Also, they help maintain order as most motorists don't take responsibility for the accident. As such, ensure you call the police immediately after the incident.
Check on the Other Party
The other parties may have sustained severe injuries, and so, if you are able to get out of the car, check on them to ensure they are safe.
Exchange Information
Georgia law requires drivers of the vehicles involved in the accident to exchange relevant information such as full names, contact details, vehicle registration number, driver license number, etc. Keep in mind that this has to be done in a peaceful and respectful manner. If the other motorist doesn't want to exchange information, wait for the police and then make the request.
Never Admit Fault
Whether you're to blame for the crash or not, avoid admitting fault. If you do so, it means you will be held responsible for all the injuries and damages sustained. So, keep calm and wait for the authorities.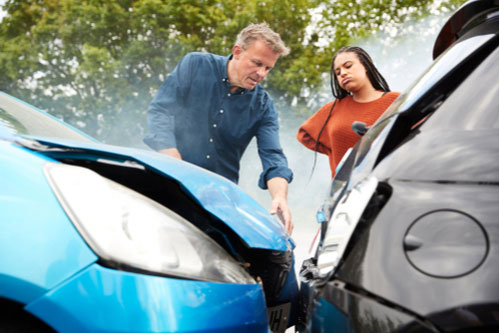 Record the Scene
In order to remember and prove the incident, it's advisable to record the scene by taking photos and videos. You will need this information when filing a personal injury claim, particularly if the crash was a result of another party's negligence or recklessness. Don't leave any vital information behind as it can be used by the lawyer to determine the cause of the collision.
Seek Medical Attention
Regardless of the severity level, it is important to visit the nearest healthcare center for an assessment and treatment. Moreover, the practitioner will determine whether you are in good health or not once the check-up is complete.
Contact an Auto Accident Lawyer
A competent car accident attorney in Peachtree City can help protect your rights, ensuring you get fairly compensated for your injuries as well as damaged property. Another important reason to call a lawyer is that they will give advice on your available legal options.
Why Hire a Car Accident Attorney?
Handling an auto accident on your own is not advisable, especially if you lack substantial legal experience. Given the other party and their insurance company will have a team of legal experts, you will be massively underequipped.
Also, chances are you'll want to rest and recuperate from the physical and emotional pain the accident may have caused. An experienced Peachtree City car accident lawyer will do all the heavy work as you focus on recovery. Here are other reasons to consider hiring a lawyer with experience in car accident claims.
Case Preparation & Filing a Lawsuit
If you sustain an injury in an auto accident that wasn't your fault, it is up to you to initiate the claim process by reaching out to a qualified attorney. The lawyer will go through your case, injuries and tell you the available legal options. Our team will then conduct a thorough investigation and gather the necessary evidence.
Also, when it comes to filing a lawsuit, there are many aspects that you need to comply with for the case to move on to the next stage. Some of these aspects are straightforward, while others are complex. As such, it's best to have an experienced lawyer by your side.
Settlement Negotiation
Auto accident claims don't always have to be settled in court. If the driver at fault accepts responsibility and agrees to compensate you for your losses, the issue can be settled outside court.
However, don't attempt to negotiate for settlement without the presence of a skilled lawyer. That's because the other party might try to low-ball you and end up paying an amount less than what your claim is worth.
Trial Preparation & Representation
If you do not come to a settlement, your claim will go to court. Most individuals try to avoid this, particularly due to the time and money it takes to conclude a case. During the trial, the jury will determine if the defendant is liable.
If so, the judge will set the damages to be awarded. Trial preparation and representation is usually a complicated process that calls for proper planning. The lawyer has to gather the necessary evidence and prepare witnesses in order to build a solid case.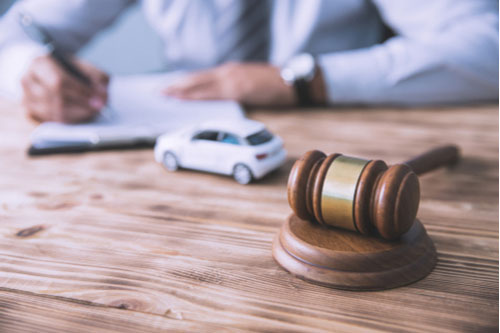 What Is the Average Settlement for an Auto Accident?
Every auto accident is different and the details surrounding each situation are unique. As such, there is no average settlement amount when it comes to car accident claims. How much you can expect to get in terms of compensation will depend on an array of factors like
Past and future medical expenses

The severity of your injuries
Loss of earning capacity
Lost wages
Pain and suffering
What Damages Can I Recover?
In Peachtree City Georgia, you can recover the following damages following a car accident:
Economic Damages
These compensate you for financial losses. If you had to pay medical fees for treatment following the accident, the party at fault is held liable. You can also be awarded for damaged property, lost wages, etc.
Non-Economic Damages
These compensate you for non-quantifiable damages such as emotional distress, pain and suffering, loss of enjoyment in life, loss of companionship, etc.
Punitive Damages
These are awarded in cases where the motorist showed sheer ignorance and recklessness.
How Is Fault Determined in a Georgia Car Accident?
The authorities in Peachtree City used the evidence collected to determine the party at fault. Witness statements, traffic cameras, medical reports, and statements provided by motorists are some of the evidence used to determine the driver at fault.
How Long Do I Have to File an Auto Accident Claim in Georgia?
The statute of limitations for personal injury cases, including car accidents, is 2 years from the date of the accident. This gives victims adequate time to recover before taking legal action. With the help of a personal injury lawyer, however, you can pursue the case as you recover.
Hire a Peachtree City Car Accident Lawyer Today!
According to the latest report by the National Highway Traffic Safety Administration (NTHSA), traffic deaths in Georgia have gradually decreased. Even so, motorists still face a significant risk of being involved in a severe accident. Unfortunately, regardless of how careful you are on the road, there are many factors beyond your control.
Negligent motorists are at the top of the list. When on the road, you need to understand that you are sharing it with distracted drivers, intoxicated drivers, fatigued drivers, and aggressive drivers, all of who have the potential to cause a serious accident. 
Auto accidents are not uncommon in Georgia. Unfortunately, most victims don't pursue compensation as they don't know how to go about it. This is where we come into the picture. The team at Wade Law handles all kinds of auto accident claims and so, if you are a victim, don't hesitate to reach out by calling 770-282-1188 today!
You pay nothing for your initial consultation with our Peachtree City accident lawyers.