Losing a loved one is usually painful. When you lose someone you love because of someone else's negligence, it is even more painful because things could have turned out differently were it not for negligence. When someone dies a wrongful death, the person's surviving family can recover compensation from the liable party through a wrongful death claim.
At Wade Law, our Peachtree City wrongful death lawyers have years of experience advocating for families and estates in wrongful death lawsuits. We are committed to easing our clients' financial burden by recovering compensation for them.
Please contact our personal injury lawyers at 770-282-1188 for more about wrongful death claims in Peachtree City, GA. We offer free initial case evaluations.
How Does the State of Georgia Define Wrongful Death?
Georgia's Wrongful Death Act has five code sections that outline several grounds for a wrongful death claim, including:
Medical malpractice, such as prescription errors, surgical errors, medical injury, or misdiagnosis.
The use of defective products such as electronics, appliances, drugs, or vehicles may lead to product liability lawsuits citing wrongful death.
Faulty engineering and construction malpractice.
Criminal actions.
Nursing home abuse or neglect.
Sanitation issues in commercial establishments like restaurants and other eateries.
Pedestrian accident fatalities.
Driving while being intoxicated.
Improper alcohol service, such as a barman continuing to serve alcohol to a visibly drunk patron.
Who Can File a Wrongful Death Lawsuit in Georgia?
Since the decedent in a wrongful death case cannot bring his or her own lawsuit, someone else must file the claim on behalf of the deceased individual. In Georgia, the following people qualify to bring a wrongful death claim:
The decedent's spouse
If there is no surviving spouse, the decedent's surviving child or children,
The decedent's parent or parents if there is surviving spouse or children, or
The estate's executor or administrator if no spouse, children, or parents survive.
Only the individuals mentioned above can file a wrongful death claim on the decedent's behalf in Georgia. No other person qualifies to file a wrongful death claim, not even a sibling or a grandparent. If the estate's representative brings the claim, any compensation recovered is held by the estate to benefit the decedent's next of kin.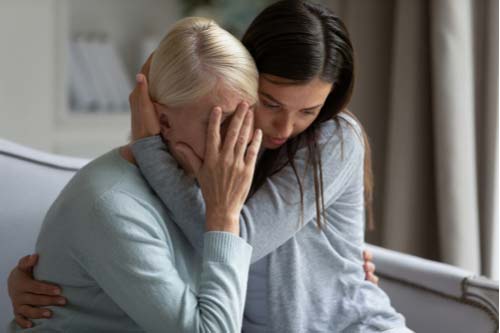 What Types of Damages Are Recoverable?
When you win your wrongful death claim, the judge or jury orders the at-fault party to pay the plaintiff's claimed losses (damages) to the decedent's estate or surviving family. In Georgia, you can pursue two categories of damages in a wrongful death claim.
Value of Deceased's Life
The first category includes economic and non-economic losses and seeks to compensate the survivors for the total value of the decedent's life. They include:
Lost wages, benefits, and services, including what the decedent might reasonably have earned if they had survived, and
The lost consortium, care, counsel, companionship, and advice.
Financial Costs of the Death
The second category of damages aims to compensate the decedent's estate for financial losses associated with the demise. The estate's representative is responsible for bringing this claim. It includes compensation for:
Medical expenses related to the decedent's last injury or illness
Funeral and burial expenses, and
Other bills and expenses resulting from the deceased person's illness, injury, or death.
Can Beneficiaries or Surviving Family File for Punitive Damages?
Courts can award the surviving family members punitive damages depending on the circumstances of the decedent's demise. Suppose the defendant was reckless or engaged in egregious conduct resulting in the passing of the decedent. In that case, the court may award punitive damages to punish the defendant and deter him or her from engaging in similar careless behavior in the future.
How Is Negligence Proved in a Wrongful Death Case?
Like most other states, Georgia uses the four elements of negligence: duty of care, breach of duty, causation, and damages to prove negligence in a wrongful death claim.
Duty
The individual who brings the wrongful death claim must prove that the accused owed the deceased person a duty of care. For example, in a medical malpractice case, there must exist a doctor-patient relationship.
Breach
The plaintiff must then show how the accused violated this duty of care. It could be a specific action or inaction in a situation where a reasonable person could have acted duly. For example, when a doctor fails to provide standard care to their patient by misdiagnosing their illness, they violate the duty of care they have for the patient.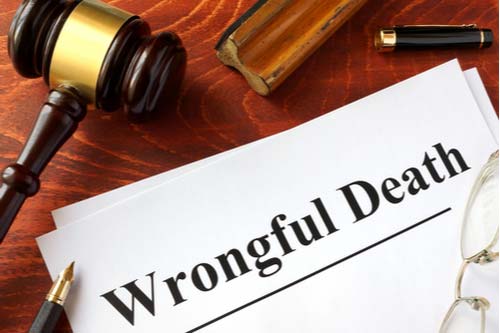 Causation
The person who brings the wrongful death claim must be able to prove that the defendant's actions were the cause of death and not some other factors. For instance, when a wrong misdiagnosis causes the death of a patient.
Damages
The defendant's actions led to harm, in this case, the wrongful death.
Wrongful Death Claims Process in Georgia
Contact our Peachtree city wrongful death lawyers for help getting started with the claims process.
First, you must figure out if you are eligible to bring a wrongful death claim. In Georgia, only the surviving spouse, child (children), parent(parents), or the estate's executor can file a wrongful death lawsuit.
Next, you need to determine if your situation warrants a wrongful death claim. Wrongful death lawsuits require you to prove negligence or intent on the defendant's part.
Your lawyer will carry out investigations and collect evidence regarding the circumstances that lead to the decedent's demise.
Your lawyer will obtain witness information, including their contact information and recorded statements.
Preserve all the available proof that supports your claim, including photos, medical records, etc.
Your lawyer will negotiate for a settlement and proceed to trial if necessary.
What Is the Difference Between a Wrongful Death Claim and an Estate Claim?
A wrongful death claim is for the intangible and tangible value of the life of the decedent. Surviving family members bring a wrongful death claim to recover compensation for the deceased person's value of life.
The victim's estate brings an estate claim to seek compensation for the financial costs associated with the victim's death, including all medical costs before death, funeral and burial expenses, and other expenses and losses that the family incurred because of the decedent's passing.
Contact an Experienced Peachtree City Wrongful Death Lawyer
If you have lost someone dear to you because of another person's or entity's negligence, we can help you uphold your loved one's rights. At Wade Law, our wrongful death lawyers have been handling wrongful death lawsuits in Peachtree City and throughout Georgia for many years.
If you seek financial recovery, our compassionate and experienced attorneys are ready to help. Our legal team understands that while no amount of money is enough to compensate survivors for a lost life, financial compensation can go a long way in easing the financial burden of surviving members and helping them move on with their lives.
Call 770-282-1188 today for a free case review with an experienced Peachtree City wrongful death attorney from Wade Law!