Have you been injured in an accident? Did someone you care about die as a result of someone else's willful disregard or negligence? Are you experiencing any pain due to the accident? If you or your loved one has sustained injuries due to another party's recklessness, you require the legal counsel of a zealous Peachtree City personal injury lawyer.
At Wade Law, our Peachtree City legal team is ready to protect your rights throughout the claims process. We will build a watertight personal injury case to help you secure full and fair compensation for your damages. Our lawyers will gather and analyze all relevant pieces of evidence to establish fault.
Contact us now at 770-282-1188 to book your free case review. We will handle all the legal aspects of your case while you rest and recuperate. We will leave no stone unturned. Get started now to find out if you have a case. Remember, there's a two-year legal deadline in Georgia that can bar you from receiving any compensation.
What Should I Do After an Injury?
Accidents happen every day all over Georgia. After an accident, victims experience confusion, uncertainty, and mixed emotions. The seconds, minutes, and hours after an accident can make or break your personal injury claim. Here's what you should do after an injury:
Get Medical Help
This should be your utmost priority. Injuries may take time before they surface. Visit your doctor for a medical checkup and keep all the medical records.
Collect Any Evidence While at the Scene
Use your phone or camera to take photos and videos. This can include photos of your visible injuries and any property damage.
Exchange Information
Exchange information with everyone involved in the accident. Make sure you note down any witnesses' names, addresses, and phone numbers before they leave the scene.
Report the Accident
If it is a car accident, call the police to report it. Remember, some insurance companies may deny your claim if there is no official police report.
For a workplace accident, report the incident to your supervisor. You have 30 days to report your work-related accident in Georgia, or you risk losing your right to seek compensation.
Never Admit Fault
Never admit fault to reporting police officers, your insurer, or any other involved party. Admitting fault after an accident may ultimately harm your personal injury claim in Peachtree City, GA.
Call a Peachtree City Personal Injury Lawyer!
At Wade Law, our legal team will handle all talks on your behalf. We will use all resources at our disposal to seek maximum compensation for your damages.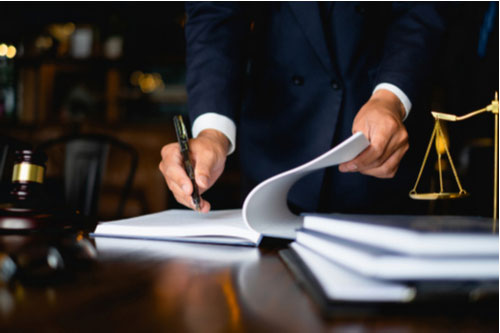 Why Do I Need a Lawyer?
If you've sustained injuries after an accident, you may be wondering if you should reach out to a personal injury lawyer near Peachtree City, GA. Wade Law can help you with every step of the legal process. Here are some of the benefits of hiring our Peachtree City law firm:
Case Preparation / Filing a Lawsuit
Our seasoned personal injury attorneys will gather and analyze evidence such as medical records, photographs, witness statements, and police reports to determine who's liable for your injuries. We will also file a claim on your behalf.
Settlement Negotiation
You require the help of a skilled negotiator to secure a fair settlement in your personal injury case. Wade Law will handle all negotiations with insurance adjusters. We will demand maximum compensation for your injuries.
Trial Preparation & Representation
If negotiations are unsuccessful, our trial lawyers are ready to represent you in Georgia courts. We will build a solid case to help you secure the best outcome for your case. Our legal team will also interview eyewitnesses and experts such as doctors and police officers to the stand to prove the defendant's fault.
What Type of Damages Can I Recover?
You may be entitled to three types of damages in Georgia. They include:
Economic Damages
These are monetary losses that can be objectively verified. They include lost income, lost benefits, property damage, and medical expenses.
Non-Economic Damages
These are subjective losses that are much harder to quantify. They include inconvenience, pain and suffering, loss of consortium, and emotional distress.
Punitive Damages
These damages are awarded only in particular circumstances. They are meant to deter the defendant from repeating similar actions in the future. Punitive awards are capped at $250,000.00, except for drunk driving and product liability cases. The cap is waived for these cases.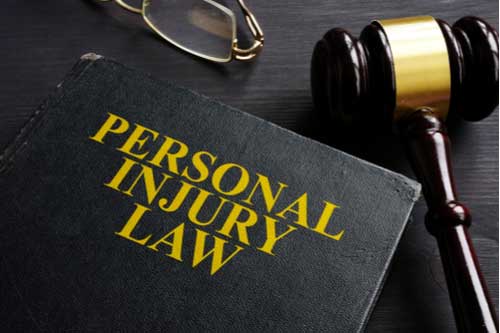 How Is Liability Determined?
Georgia is a modified comparative negligence state. Here, Georgia courts will bar you from receiving any settlement if your fault for an accident is 50% or more. An experienced Peachtree City personal injury attorney will use these elements to determine liability:
Duty of Care
The defendant had a legal obligation to offer reasonable care.
Breach of Duty of Care
The accused breached their duty of care by acting irresponsibly or carelessly.
Causation
The defendant's actions or inactions led to your injuries.
Damages
You suffered actual losses as a result of the accident.
How Much Time Do I Have to File a Personal Injury Claim in Georgia?
In Georgia, the statute of limitations for most personal injury claims is two years. The deadline to take legal action starts from the date of your injury. Talking to a Peachtree City personal injury lawyer as soon as possible can help you get maximum compensation for your personal injury claim.
Personal Injury Claims Process
The personal injury lawyers at Wade Law are prepared to follow all required steps to ensure you get the justice you deserve. We will go above and beyond to determine who is liable for your injuries. Here's how our personal injury claims process works:
Contact Wade Law for legal representation
Follow up to ensure you receive medical treatment for your injury
Investigate your personal injury claim to determine liability
Evaluate your injuries as well as the value of your claim to determine if you have a case
File a demand letter with the insurer
Handle settlement negotiations on your behalf
Appeal if the insurance company denies your claim
File a lawsuit to represent your claim in Georgia courts
Regardless of how big or small you think your legal issue is, the legal team at Wade Law is ready to work tirelessly to protect your rights. We handle every personal injury case personally. We have a well-earned reputation in Peachtree City and throughout Georgia.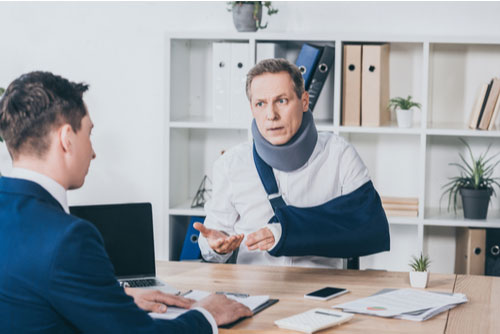 How Much Will a Peachtree City Personal Injury Lawyer Cost?
If you decide to hire Wade Law for your personal injury case, you pay nothing upfront! There will be no out-of-pocket costs when we take over your case. We operate on a contingency fee basis. This implies that our fee is a percentage of your final payout. If you don't secure any recovery, you do not owe our Peachtree City personal injury attorneys anything.
Types of Personal Injury Cases We Handle at Wade Law
The seasoned team of personal injury lawyers at Wade Law is experienced in handling all types of personal injury cases in Peachtree City and throughout Georgia. These cases include:
Car Accidents
If you or your loved one has been involved in a car accident, you should take action quickly to get justice.
Brain Injuries
Traumatic brain injuries are difficult to detect. One may experience memory problems, fatigue, depression, and headaches after a brain injury.
Catastrophic Injuries
If someone else's negligence has resulted in you or your loved one suffering a brain injury, burns, coma, disfigurement, or paralysis, you may be entitled to compensation for this catastrophic injury.
Truck Accidents
These types of accidents usually result in severe injuries and even deaths, given the size of trucks.
Motorcycle Accidents
Motorcyclists are usually exposed while on their bikes. Accidents involving motorcycles can result in severe injuries such as spinal cord injuries and broken bones.
Wrongful Death
All of the above cases can result in the wrongful death of your loved one. An experienced Peachtree City personal injury attorney can protect the rights of surviving family members during such a difficult period.
Contact a Peachtree City Personal Injury Lawyer Today to Get Started
If you or your loved one has been injured due to another person's or entity's negligent or reckless actions, you should immediately reach out to a Peachtree City injury lawyer. Your needs always come first. Our knowledgeable legal team will go above and beyond to build a solid legal strategy for your case.
At Wade Law, we get it. You may experience decreased mobility after an injury. You may be in extreme pain after an accident. You may have significant hospital bills to settle after an injury. Even worse, your injury may affect your ability to perform day-to-day tasks. This may result in job loss and loss of income. Our legal team is ready to help make things right.
Call 770-282-1188 today to schedule your free case review with a reliable Peachtree City, GA, personal injury lawyer. Let us help you devise a compelling legal strategy to hold all responsible parties accountable for their actions. You deserve justice and compensation for your injury. Don't hesitate to act if someone has harmed you. Get started now. We are available 24/7!