The experience of adopting a child can have a positive impact on the lives of families, parents, children, and communities. When you adopt a child, you not only offer them a chance to live a better life, you also allow them to have a sense of belonging. And while adoption is a beautiful thing, that's not to say that it's easy. The process can be confusing and can overwhelm those involved.
If you are thinking of adopting, chances are you have questions about the process. You might be wondering how long the process takes, who can adopt, or even whether there are benefits for the adoptive parents. Right? If you are currently in such a predicament, a Fayetteville adoption lawyer from Wade Law can help you make sense of the process so you have an easier time filing for adoption in Georgia.
If you feel that you are ready to start the process of adding another member to your family, don't hesitate to get in touch with us at Wade Law. Call our family law attorneys at 770-282-1188 now to schedule a consultation with our legal team for legal counsel and representation you can trust.
How Do I Start the Adoption Process?
Before looking at how to start the adoption process in Georgia, you need to understand that there are requirements anyone looking to adopt a child in the state must first meet. For your application to be considered, you must:
• Be at least twenty-five (25) years old or married and currently living with your partner
• Be at least ten (10) years older than the child/children you are adopting
• Be mentally, physically, and financially able to have/maintain permanent custody of the child/children
If you're married, then please note that you are required to file for adoption jointly. However, when it comes to stepparent adoptions, the stepparent's partner isn't required to participate in the petition.
The process of adopting a child in Georgia starts when you file what's known as a Petition for Adoption. Once the petition has been filed, a notice is then sent to all involved parties, who can either accept or contest your petition. If the petition is contested, then the matter goes to court for a hearing.
However, there's some paperwork that you'll have to file before you can file a Petition for Adoption. Some of this paperwork includes:
• Adoption consent from the child's biological parents.
• Your pre-placement assessment.
• An affidavit of all costs related to the adoption.
• A certified copy of the adoptee's background information, including their health history, social history, educational history, and genetic history.
• Any pleading or court order that specifies the adoptee's custody or visitation.
• An affidavit from the adoptee's biological mother containing the address, names, and marital status of the biological parents.
• Any order terminating the biological parent's parental rights.
If you are thinking of adopting a child, consider getting in touch with a lawyer who specializes in adoption cases as adoption laws in Georgia can be quite complex.
How Do You Choose the Best Fayetteville Adoption Lawyer?
Laws surrounding adoption are unique and are quite different from those surrounding divorce, child custody, and other types of family law. As such, you want to make sure that you avoid retaining the services of an attorney whose practice isn't specifically focused on matters related to adoption.
Trust & Communication
The other thing you need to consider when choosing an attorney is if the person you are considering feels like the perfect fit for you. Considering that you'll be closely working with your lawyer and sharing personal information with them throughout the adoption process, you need to be sure that they are someone you can trust, are comfortable talking to, and who is committed to helping you, especially when planning a private adoption.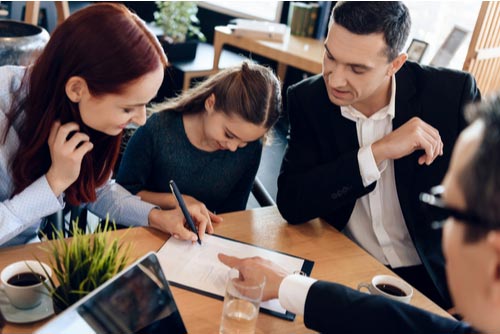 Experience
Another thing to consider is the attorney's experience. A lawyer with several years of experience is likely more knowledgeable than one who just started. However, the most important thing to consider is which area of family law the attorney has gained their experience. When searching for an adoption lawyer, an attorney that's specialized in adoptions for five years is far much better than one with over fifteen years of experience, but specializes in divorce.
At Wade Law, our adoption attorneys have been handling adoption cases for many years and are dedicated to helping families and individuals seeking to adopt have an easier time going through the process. To learn more about how we can help, call 770-282-1188 now and schedule a meeting with one of our professional adoption attorneys.
What Are the Phases of the Adoption Process in Georgia?
Our Fayetteville adoption lawyers are here to guide families through the adoption process in Georgia.
Step #1: Learn About Adoption (Inquiry)
Families complete the Homes for Georgia's Kids inquiry form and think about how to pay for adoption.
Step #2: Explore Adoption (Information Session)
Families learn about the adoption process and complete a self-assessment.
Step #3: Prepare for Adoption (Pre-Service Training)
During this stage, you will:
• Choose the type of adoption you'd like to pursue
• Research different adoption agencies
• Choose an adoption agency
• Fill out an adoption application
• Attend parenting and adoption classes
• Start the home study process.
Step #4: Family Evaluation
Your family will be evaluated by DHS officials. The family evaluation is forwarded to the adoption exchange. Prospective adoptive parents are considered available for children waiting to be adopted.
Step #5: Pre-Placement
The search for a sibling group or child to adopt starts. This may involve attending match meetings and adoption parties.
Step #6: Placement
After several pre-placement visits, the prospective adoptive parents sign a document known as a placement agreement, which officially places the adoptee within the family.
Step #7: Finalization
In the final stage, parents will:
• File a petition to adopt
• Finalize the process
• Find support.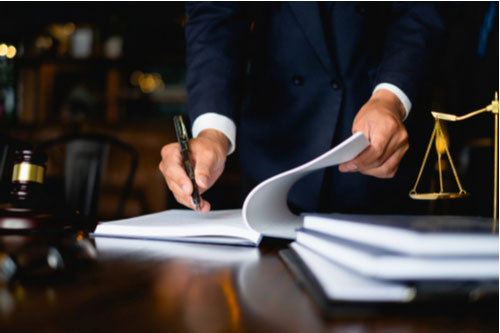 Is the Biological Father's Involvement Needed in the Adoption Process?
In Georgia, biological fathers have legal rights to the child/children they helped create. According to Georgia law, paternity must be established and the child/children's biological father must be allowed to contest or consent to the adoption of their child/children.
However, in situations where a child's mother doesn't know who the biological father is or doesn't know where he is, and the father can't be found, or hasn't communicated their intentions even after being contacted, then the courts could decide to proceed with the process without the biological father's consent.
Do You Have to Be Wealthy to Adopt?
You do not have to be wealthy or own a home or have a college degree or have children or be a stay-at-home mom or dad to adopt a child. However, you do have to demonstrate that you are capable of supporting yourself without requiring additional assistance or income.
What Are the Adoption Costs in Georgia?
In the state of Georgia, it's legal for adoptive parents to reimburse, or pay for, medical costs related to the birth mother's pregnancy. However, no other expenses, other than these, can be paid for on behalf of the biological mother. That means that any other expenses incurred after pregnancy-related medical costs can't be reimbursed or paid for by the adoptive parents. Apart from that, all the legal costs of the adoption process are your responsibility as the adoptive parents.
How Long Does the Adoption Process Take?
How long the adoption process takes varies depending on several crucial factors like whether the birth parent's rights have been terminated, the type of adoption you are pursuing, and the court where you've filed for adoption, etc. However, it is worth noting that the longest part of any adoption process is typically when you are waiting to get matched with a child, whether through private channels, an agency, or Georgia's Department of Family and Children Services.
Since there's no standard waiting time for matching adoptive parents with a child the wait could take anywhere from a few months to several years and is typically the most nerve-wracking phase of the adoption process. Fortunately, once a match has been made and all parties are willing to proceed, the process usually moves along much faster.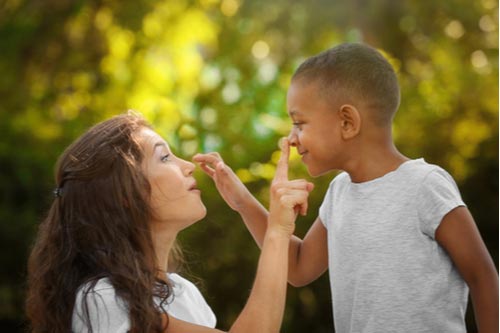 How Long Does It Take Until Adoption is Finalized?
In an uncontested adoption, which is where the birth parents surrender or terminate their rights willfully, the process moves through the courts much faster, with the average wait time being 30 to 45 days from the day the petition for adoption is filed, or even earlier. The same goes for the domestication of foreign decrees of adoption, where the adoptee has already been adopted in their home country.
On the other hand, contested adoption can take much longer to move through the courts due to a variety of complications. Since most contested adoptions involve a party requesting the courts to halt the process, they're subject to litigation and procedural safeguards and include periods where the contesting parents are notified of whatever is going on and are allowed to object to the proceedings.
However, it's worth noting that adoption laws in Georgia favor the achievement of a child's stability and permanency without unnecessary delays. Due to this, even contested adoptions may get preferential scheduling by Georgia courts.
Considering the stakes involved, the adoption of a child must be concluded correctly rather than quickly. With that in mind, it becomes clear why you, as a potential adoptive parent, should consider seeking and retaining the services of an experienced Fayetteville adoption lawyer who'll help you make sure the adoption is done properly by safeguarding the integrity of the entire process.
Will the Adopted Child Know About Their Birth Family?
Georgia has an Adoption Reunion Registry that's maintained by the DFCS of the Division of Family and Children Services. The purpose of this registry is to organize and offer information to people permanently separated by adoption and who would like to connect with their families either for genealogical, genetic, personal, or medical reasons. However, it's worth noting that this registry only becomes available to those affected by the adoption once the adoptee turns 18.
At 18, the adoptee is legally free to initiate an Adoption Reunion Registry search for information regarding their biological siblings and parents; an adoptee's sibling may start a search; a departed adoptee's child/children may initiate a search for their grandparents; adoptees are notified whenever a search request is initiated by their biological parents.
Can a Mother Revoke Her Consent to Adoption?
Georgia adoption laws allow for the biological mother of a child to have a period during which she can decide to change her mind concerning the adoption of her baby after the child's placement with the adoptive family. In Georgia, the period is known as the revocation period and lasts for four days after the mother has signed the document.
Get in Touch With Wade Law for Help Adopting a Child
If you are interested in adopting a child in Fayetteville, our adoption attorneys can provide you with the legal expertise you require to safely and properly complete the child adoption process in Georgia. Furthermore, our team can refer you to the top adoption specialists in the state for any additional help you might need to have an easier time adopting a baby.
For more on how to adopt a child in Georgia, or to discuss our child adoption services and how we can help, please get in touch with Wade Law today to schedule a consultation. Call 770-282-1188 now to speak to a professional Fayetteville adoption lawyer.