Were you or someone you love involved in a car accident in Clayton County? As soon as you make sure everyone is safe, take the vehicle out of the road or signal its presence accordingly, and contact the police, you should get in touch with a Jonesboro car accident attorney.
Hurt, in shock, or worried about what will follow, on your own, you risk forgetting important details and saying things without thinking. With a lawyer on your side, that will never happen. The best way to convince yourself would be to review the main aspects of a Jonesboro car accident and the way a legal professional could help you handle them.
Main Jonesboro Car Accident Aspects and the Role of the Attorney
There are several important aspects in the aftermath of a car accident an experienced lawyer can provide assistance. Here are a few examples:
1. The Preliminary Investigation, at the Jonesboro Car Accident Scene
The first thing the police and the insurance companies do, when notified that an accident took place, is to investigate who or what caused it. The goal of any insurance company is to avoid claims or pay the lowest compensation possible.
To protect your interests, you need to conduct your own investigation and prove that the other party was at fault. The attorney can do it for you. They will look for proofs that the other driver got distracted, drove while intoxicated, broke traffic rules, neglected to have their car checked and repaired, etc.
They will review the Accident Report, and the photos or videos the police took or recorded. They will take their own photos, interview witnesses, check every party's driving history, analyze medical reports to determine how you got injured, and recreate the scene of your Jonesboro car wreck.
2. Evaluating Damages and Losses Following the Jonesboro Car Accident
The damages and losses you suffer after a car accident go beyond the cost of repairing your car and the value of your medical bills. Besides property damage and immediate bills, the injuries you suffer may cause physical and emotional suffering and have long-term financial consequences.
If you've suffered severe injuries that require a longer recovery period, you will be unable to work and, therefore, lose money. The injuries may diminish your long-term working and earning capacity. You could develop a driving phobia and require therapy. If you are no longer able to drive, this will affect your professional and personal life. Your relationships may be affected as well.
A lawyer can help you assess all these consequences, put a price on them, and determine the rightful compensation in your case. They may work with experts to prepare future expense estimates, and they may use similar cases as an example to support your cause.
3. Proving the Other Driver's Fault for the Jonesboro Car Accident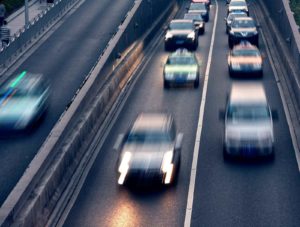 According to the Georgia Governor's Office of Highway Safety, the most common causes of Georgia car accidents are alcohol consumption, speeding, and distracted driving. Intoxicated drivers caused approximately 26% of fatal crashes, speeding was the cause of 19% of fatalities, and distracted driving caused 3.1% of fatal crashes. These numbers only refer to accidents that involved death, so the overall figures are much higher.
If you succeed in proving that the driver who caused the accident was intoxicated, distracted, or speeding, your case is still only half-won. An attorney will check aspects you may neglect on the spur of the moment:
They will make sure the other driver is tested for alcohol and drugs consumption, and request copies of their blood test results.

They will look for signs of speeding and supporting evidence, taking photos of the skid marks and the other car's speedometer, interviewing witnesses, and getting expert testimonies.

They will review traffic cameras, video footages, GPS entries, phone records, and online browsing history, to see if the driver was texting, having a phone conversation, programming the GPS, or browsing the internet.
4. Filing Your Jonesboro Car Accident Claim
In order to receive the compensation you deserve, you need to file a claim for it. The attorney you hire will take over this process. To prepare the claim, they will use all the information and financial estimates obtained above. They will present all the injuries and damages you sustained, and they will emphasize the other driver's negligent behavior.
The claim is the legal basis of the negotiation with the insurance company. The compensation you receive will depend on the claim's eloquence and on the evidence supporting it. If the insurance company does not offer you a reasonable settlement, your attorney will file a lawsuit.
5. Negotiating with the Insurance Companies on Your Behalf
Jonesboro car accident victims can seek compensation from the party at fault, the respective party's insurer, or their own insurer. Most victims choose to address their claims to the insurance company of the party at fault first.
If you file the claim on your own, the insurance company will do everything in their power to determine you to settle for the lowest compensation possible. They may lure you into tricky discussions and get you to disclose details or express opinions they can later use against you.
An experienced attorney knows all about Jonesboro auto accident claims and negotiations and will not fall into their trap. They will stop you from saying or signing anything in your detriment, and they will not rest until they get you the compensation you deserve.
6. Defending Your Interests in Court
If the insurance company or the party at fault refuses to pay a reasonable compensation, you will need to take your case to court. This means supporting your claim with evidence and witnesses, dealing with paperwork, and being present in court on several occasions.
An attorney can take over all these hassles. Besides, since they have handled numerous cases similar to yours, they will know exactly what aspects to focus on and how to present your case to obtain a favorable verdict.
Contact a Jonesboro Car Accident Attorney Now!
As you can see, the help of an attorney after a car crash can be lifesaving.  Moreover, since many Georgia attorneys offer free case reviews, you have nothing to lose by having a consultation.
Wade Law Firm is one of the best-reputed legal assistance providers in Georgia, and they offer free case reviews. Contact them as soon as possible, give them the details of your case, and they will help you see your Jonesboro car accident in a new light!