One of the first things a potential client wants to find out from a Morrow car accident attorney is how much their claim is worth. This question does not come from greed but from genuine worry about the ability to pay hospitalization costs and keep up with the current expenses.
In Georgia, personal injury law gives an injured person the right to seek the following types of damages from the at-fault party.
1. Economic Damages
Economic damages represent all the current and future expenses and financial losses you incurred in relation to your car accident. In general, medical care costs represent the most important part of the economic damages.
These costs can include:
Ambulance ride costs
Hospital bills
Diagnostic tests
Surgeries and other treatments
Refilling prescriptions
Physical therapy.
Next, economic damages include property damage – the cost to repair or replace your wrecked car, damaged electronic devices and gadgets, valuables, and so on. You also deserve compensation for the wages you were unable to collect over the period of time when you were in hospital and recovering from your car accident injuries.
Finally, based on the discussions with your doctor, your attorney will calculate future costs and losses if you are left with a permanent disability or impairment. These damages include:
Loss of future wages
Loss of earning capacity if you must take a lower-paying job
Costs with assistive devices such as a wheelchair
Costs of life care or nursing care.
2. Non-Economic Damages
Non-economic damages represent a form of compensation for the physical pain, emotional trauma, and mental anguish you suffer from as a result of your accident. Your car accident lawyer can seek compensation for:
Pain and suffering
PTSD
Loss of quality of life
Loss of enjoyment of life
Loss of consortium.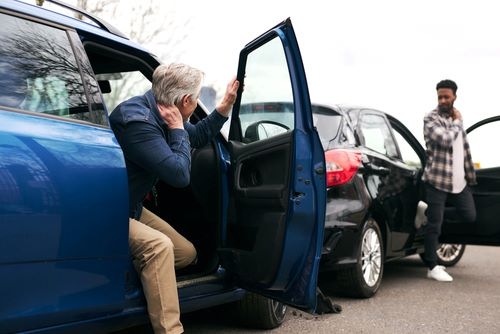 These damages are difficult to estimate. How do you put a price on a person's suffering? However, for practical reasons, there are two accepted methods of calculating non-economic damages.
The multiplier method: Your total economic damages are multiplied by a factor between 1.5 and 5. The value of the factor is determined by the severity of your injuries
The per diem method: A daily amount for pain in suffering is determined and multiplied by the number of days you spent in the hospital and recovery after the car accident.
3. Punitive Damages
Punitive damages may be awarded by the jury at the end of a personal injury lawsuit if your attorney can prove with clear and convincing evidence that the other driver acted with:
Willful misconduct
Malice
Fraud
Wantonness
Oppression.
These damages do not represent a form of compensation for the accident victim but as punishment for the negligent driver. For this reason, 75% of the award amount will go to the State Treasury of Georgia, and only 25% to the plaintiff.
Steps to Take After an Auto Accident
The final amount of damages your Morrow car crash lawyer can negotiate depends a lot on what you say and do after the accident. Here are the most important things you must do:
Report the accident to the police.
Remain at the accident scene until the law enforcement officers arrive to investigate the accident.
Take photos and videos of the crash scene and obtain eyewitnesses' testimonies and contact details.
Exchange contact and insurance information with the other driver.
Do not admit fault to the driver, the police, or an insurance adjuster.
Seek medical attention as soon as possible after the accident.
Do not talk to an adjuster before consulting with an experienced lawyer.
Call an Experienced Georgia Car Accident Attorney!
Wade Law is a team of experienced attorneys with over 70 years of combined trial experience. We will protect your best interests by investigating the circumstances of your accident, evaluating your damages accurately, and negotiating with the other driver's insurance company.
Your best course of action is to present the facts of your case to a skilled Morrow car accident attorney at our firm and understand your legal options.
As a new client, you will receive a free case review, so call us today at 770-282-1188!