When examining the circumstances of a client's case, a Fayetteville personal injury lawyer may find out that the at-fault party acted with more than mere negligence. Their actions showed a complete disregard for the injured party's life and wellbeing.
Worse, they acted with malicious intent in causing their injuries and economic damages. In this situation, your lawyer may tell you that you have a good chance of seeking punitive damages in a personal injury lawsuit.
While this is not the way you wish your personal injury case to conclude, it may well be the only way. If you have a large claim, the insurance company will definitely fight it as hard as they can. If your Fayetteville personal injury lawyer realizes that no fair settlement can be obtained through negotiations, suing the at-fault party and their insurer is your only option left.
What Exactly Are Punitive Damages and How Are They Granted in Georgia?
The mechanism of law is to punish the wrongdoer and compensate the injured party. In some cases, justice wants to send a message to other potential tortfeasors – that they will suffer severe penalties for breaking the law and causing pain, suffering and economic damages to innocent people.
Thus, personal injury law in Georgia will award compensation in the form of economic damages and non-economic damages to the injured party. Also, it specifies the possibility of applying punitive damages in the charge of the defendant who was found guilty.
As your Fayetteville personal injury lawyer will explain to you, in order to qualify for seeking this type of damages, you need to prove with "clear and convincing evidence" that the defendant acted with:
Willful misconduct
Malice
Fraud
Wantonness
Oppression
Only the Active Tortfeasor Can Be Charged with Punitive Damages
One important aspect you need to understand is that not all the parties liable in your personal injury case can be charged with punitive damages.
For example, if the at-fault driver in a truck accident is found to have acted with willful misconduct, you may seek punitive damages from them. However, their employer – the trucking company – is only liable for your economic and non-economic damages.
The same principle applies to a drug store or a liquor shop who illegally sold prescription medication or alcohol to a driver who then hit you wile under influence.
Punitive Damages Are Not Available in Wrongful Death Cases
At the same time, a Fayetteville personal injury lawyer will explain to a grieving family that they may not seek damages as part of a wrongful death case. However, the deceased person's estate, through the estate executor, can seek such punitive damages in a legal action related to the victim's pre-death pain and suffering as a result of their accident.
What Types of Personal Injury Cases Warrant Punitive Damages?
An experienced Fayetteville personal injury lawyer knows that the type of conduct warranting punitive damages can be found in a variety of circumstances. The most common situations we usually encounter involve:
Drunk driving accidents
Hit-and-run accidents
Product liability cases
Assault and battery
Trucking accidents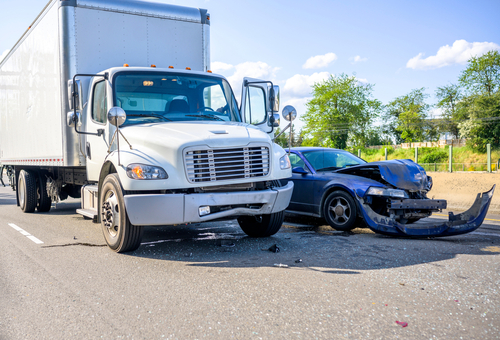 How Courts Decide on the Value of Punitive Damages
Before we discuss the caps and conditions placed on punitive damages, let us explain how juries evaluate the amount of money they should impose as punitive damages. Some of the key elements they are looking for are:
Whether the defendant has a history of simile actions
Whether the defendant is likely to repeat the wrongdoing in the future
Whether the defendant took any actions to try and remedy the damages they caused
This is why you need to have an experienced Fayetteville personal injury lawyer representing you in a case where you seek punitive damages. Lawyers know how to look for relevant information indicating that the defendant's action was not an accident, but part of a pattern of reckless or violent behavior.
How Much Money Can You Obtain in Punitive Damages?
In Georgia, most of the punitive damages are capped at $250,000. However, there are three notable exceptions to this rule, where there are no caps to the amount a jury can determine as punitive damages:
Product liability cases
When the defendant acted with the specific intent to harm the plaintiff
Driving under the influence of alcohol or under the influence of drugs not legally prescribed to the defendant
However, you will not collect all this money – only 25% of it. The largest majority of the amount will go to the state treasury. Nonetheless, considering that this amount can be in the range of the hundreds of thousands of dollars – even more in product liability cases – you are still left with a handsome amount of money to help you recover financially after your accident.
Our Personal Injury Law Firm Can Evaluate Your Right to Seek Punitive Damages
With a combined experience of 70 years, Wade Law represents the interests of all injured people who suffered damages as a result of someone else's negligence. Our aim is to win the maximum compensation amount you deserve, so you can repay your medical care costs and keep your family financially stable.
In specific cases, we will instruct you to take your case to court and seek punitive damages for your personal injury case. We will not do so lightly – not without being certain that we can win all the damages you are entitled to. During the entire process, we will give you all the assistance you need, including the preparation for a deposition in court.
We offer you a free case review, during which you will sit down with an experienced Fayetteville personal injury lawyer, who will evaluate the merits of your case. We do not give you false hopes and, if we take a case, we always win it. Also, we work on a contingency fee basis, meaning that we do not charge any fees until your case is concluded. Call us now to schedule your initial appointment: 770-282-1188!